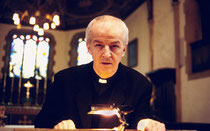 Why on earth am I writing about celibacy?
Excellent question! Because on Tues night I'll be attending a huge public debate on "Celibacy within the Catholic Church", in London, just days before the Pope's visit. Sky News and the BBC are covering it; celebrities are involved, including Frank Skinner who is on the side of "pro Celibacy". Also Boy George is rumoured to be bringing his boyfriend along for the evening so it is set to be an interesting event!
The debate will start by showing a feature length movie "Conspiracy of Silence" which raises excellent questions about negative effects of celibacy within the Catholic Priesthood. Although it doesn't always do it eloquently, raising these issues for debate within our society is a very important thing to do.
Before I jump right in and tell you exactly what my views on celibacy are, I'd like to share with you a little bit about myself:
So, if you're sitting comfortably? Then I shall begin …
In my younger years I had a life changing experience, my life was a mess, I'd dropped out of college, couldn't find a job I liked, and I was miserable. My life changed when I got support to understand how I'd ended up in those situations, and started taking personal responsibility for re-creating my own life the way I wanted it to be. I decided that I would build a career, buy a house, and find someone to have a loving intimate, committed relationship with. By the time I was 27 I'd done all of those, as a result of my continued commitment to my own personal growth & taking positive action towards my goals.
One of the many things I did on my own personal journey was to be "Celibate" for 1 year, now I used the word "Celibate" meaning abstaining from sexual intercourse with others, although the true definition includes abstaining for life. I achieved this and it gave me time to understand more about myself as an individual, which helped immensely when I chose to be in a committed loving relationship. That particular relationship lasted only five years, despite my belief that it would be "till death us do part", hey, as Forest Gump says, s**t happens…
Earlier this year I made a decision that I wanted to focus on my own personal growth and development and I made a decision to be "celibate" for 30 days, completely chaste- in act and thought. Now initially that was a challenge, imagine changing even your thoughts! No more wishing I would bump into Brad Pitt! But I had resolved to do this, and do this I would! At the end of 30 days I decided to do another 30 days, at the end of those 30 days I decided to do another 30 days and so on….
Right now, as I sit here and type I know that I would LOVE to remain celibate for the rest of my life.   I know many of you may be thinking "Why on earth would you want to do that?" and the answer is simple. Since letting go of the desire for sexual gratification I've been more focused, more emotionally connected, calmer, and ultimately I've felt a deep spiritual connection more than I've ever felt before. I feel GOOD! I'm thinking clearer, making better decisions, I'm more productive, I'm communicating more effectively to those I care about.
What have I lost as a result? Quite honestly I cannot think of one thing that being celibate has deprived me of!
So whilst I would quite easily say I'd be happy if I were to remain celibate for my entire life; I also hold open the possibility that maybe, I just might choose to start a family at some point.  However, what I am very clear about; having had periods of abstention, is that I would prefer not to have sex outside of a loving committed relationship until the day I die. Whether or not I achieve this or not is an entirely different discussion!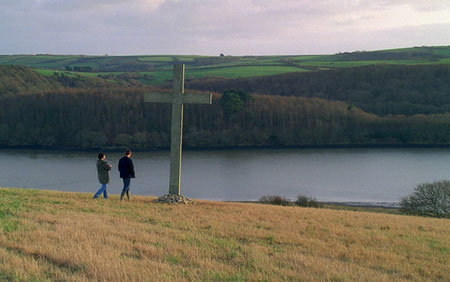 So bearing in mind my own life experiences and choices around celibacy, it won't be much of a surprise when I tell you that I whole heartedly support Celibacy as a requirement for the Catholic priesthood.
What I do not however, condone, is the lack of real tangible support available for the men that take these vows. What I do not support is avoiding and suppressing the sexual desires that human beings experience naturally. What I do not condone is sexual abuse within the priesthood.
What I do encourage is more transparency & open-ness within the Priesthood when men fail, when they err-so that these men can feel safe to go for help immediately, so that they can get the support they need to resume a healthy celibate lifestyle. I understand that there is a big difference between male and female celibacy, (different biology so I hear!) But again, I don't see this as a reason against celibacy per se.
I recently spent a few hours with a Franciscan monk in East London, we chatted about various things; spirituality, celibacy, a personal relationship with God. He's probably the most grounded, human, down to earth, warm, genuine person I've ever met. He took a vow of celibacy and it certainly hasn't caused him any harm, in fact it is an act that supports him in his mission to serve those that need help, which he succeeds very well in doing- each day feeding and clothing 100's of homeless people in one of the most deprived areas in London.
I believe it is when failures cannot be openly discussed that sexuality is driven underground. When sexuality is driven underground normal sexual desire can transmute into unhealthy activities which cause pain and suffering to all involved.  Actively freely choosing a life of celibacy is very different from suppressing natural sexual desires. 
To be, or Not To Be, [Celibate] that is the question!
I look forward to hearing from the panel on Tuesday night, and learning more about the subject of Celibacy within the Catholic Church.
If you're interested in the debate, why not come along on Tuesday evening? Tickets are selling fast because of the high profile nature of the panellists so I'd advise getting yours as soon as you can. If you're going please do let me know and say hi to me on the night, it would be great to discuss the debate afterwards over coffee/drinks/herbal tea. :)
Regardless of whether you're going to the debate or not, I look forward to reading your comments & hearing your views on celibacy.