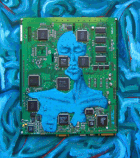 Today I walked from Christchurch to Ballsbridge in Dublin, stopping off to chat with my friend Tony in Starbucks on Dame St.  It was a beautiful sunny day- just like summer should be!
As I walked along I decided to enjoy walking, relax, take my time, soak in the sights, and sounds of the city.  (The smells weren't that great, so I'll skip over them!)
I wandered up a dead end alley way to start with & retraced and found my way again, passed the bottom of Duke St & onwards towards Merrion Square.  I've often seen the displays of art along the railings of Merrion Square but this was the first time I hadn't been rushing on my way somewhere.
I walked passed the many varied works of art & one caught my eye as I passed, I didn't stop at that one because that would have meant turning back around, instead I kept going on but slower- so I could stop before going passed the next interesting piece.
It was beautiful, really stunning & very unique- I stopped an admired it, noticing the beautiful details- it was a torso painted in blue on a circuit board and it was stunning.  The juxta positioning of the soft gentle curves of flesh painted over the harsh linear lines of the circuitry was simply beautiful.
The next painting I noticed was even better- it was a beautiful woman's body- soft gentle curves- but the way the artist had created the 3D effect was ingenious- it was as if he'd cut away sections & hollowed out the beautiful woman.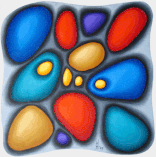 I turned to see if the artist was nearby & sure enough he was.  I struck up a conversation with him that lasted over half an hour.
I admired his work- I wanted to know more about it & I figured maybe he'd enjoy talking to someone that enjoyed his creations.  He did- & I learned quite a few things- the circuitry he paints on is from old telecommunications systems, he used to use hard drives but they've gotten so small now they aren't always suitable for his work.
I talked to him about the abstracts that I paint, and how I want to create more 3D elements in them but the textured gel bought in art shops was very expensive.  He made such a simple suggestion I can't believe I hadn't thought of it myself.  The next time I paint I'm going to include polyfilla in the equation :)
We talked for a while, of course the subject did cover my beloved twitter and I talked about how it would be useful for letting people know about the amazing works he's producing.
It was lovely, idly chatting away on a sunny afternoon, absorbing the beautiful forms James Quinn has created with his art.  He is not only a talented man but also a really nice down to earth friendly guy.
He's there every Saturday & Sunday so next time you're near Merrion Square do pop by & say hi- tell him I sent you ;)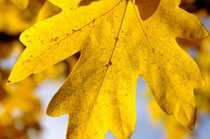 When I carried on my walk I was totally in the moment, centred, grounded, relaxed and focused.  Focused on enjoying the beautiful architecture of Georgian Dublin.
Focused on noticing the buildings, the pubs, open & closed- the little lunch time cafe's that were closed on a Saturday afternoon.  They served the hustle & bustle of business men & women throughout the working week.  I didn't usually get to see these, normally I'd have been driving my car along that street and only snatched glances at the wonderful images of City life as they whizzed passed my windscreen.
I walked over the canal (I used the bridge rather than the Jesus method) and admired the beautiful old school house building which is now a lovely restaurant, bar & hotel. (Great service, food & atmosphere).
I noticed the beautifully manicured gardens, and how the beautiful rays of the sun gently fell on the freshly mown lawn, or the carefully planted flowerbeds. 
Then I started noticing the lovely, beautiful crispy crunchiness of the first few fallen leaves of Autumn.  I kicked those leaves with shear abandon, well, almost complete abandon I must admit I did keep an eye out for anything hiding in the leaves that I didn't want to be kicking!
Listening to the crunch & the rustle of the leaves parting as I walked I realised, it's now Autumn, summer is over before it chance to begin!
As I walked along I thought about sharing my experience here, on my blog.  I wanted to share the sublime beauty of the everyday things in life, the things we don't usually notice.  I wanted to share because my walk today was happiness :)  And I realised how rare it is that I would have time to take a leisurely walk.  I decided to create more time in my life to do nothing- maybe just go off & wander around Dublin & see what there is to see, meet whoever there is to meet.
When are you going to take time out to stop & smell the roses?  Take time to relax, just be, to create space for opportunities?