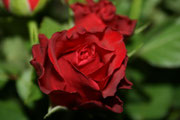 Today I was registering at a new Doctor's practice, I moved to Camden a few months ago & I'm finally getting around to doing this, prompted mainly by the fact that I wasn't feeling particularly healthy at the weekend.
I was required to complete a form.  The questions were the usual ones, but I hadn't filled out a form like this in many years.
I was startled to find myself writing down a list of ailments my family have suffered, including the following:
My father died of a sudden heart-attack, aged 52 

My mother died of early onset Alzheimer's aged 64

My Nanny had skin cancer (Melanoma)

My Grandfather died of Alzheimer's 

My Aunt had MS & Diabetes

My sister had Bowel Cancer

My other sister had another kind of Cancer
And these were just a list of the MAJOR illnesses in my immediate family!  There are many more others- including M.E, Chronic back pain, including curvature of the spine, chronic fatigue, etc. etc.
It made me think, to be honest it brought a tear to my eye, because I needed to work out how old my Mum had been when she passed away, and today was the first time it really hit me at how young she was. 
My Mum suffered from early onset Alzheimer's, the worst kind of "In-Between" you could possibly imagine.  (Tears are rolling down my cheeks as I type).  She was hospitalised for 14 years of her life before she passed away which is why I'd lost touch with how young my Mum actually was.   
My Mum, as I knew her wasn't really with us any more, not for about 13 years of her life, it was difficult to be completely powerless while watching someone I love so much, slowly, painfully pass away.  I was 19 the last time my Mum spoke to me & knew who I was. 
There are other types of In-Between, I've experienced some of those, depression, anxiety, panic attacks, and stresses, to name a few.  All states where I had blocks on being able to function, to enjoy life on life's terms, I was seeking ways to avoid painful experiences & those ways were numbing & paradoxically painful all at the same time.  
I don't recommend any of them. 
So, that's the In-Between.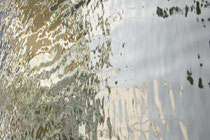 And then there was Death...
My father died suddenly, and in contrast to Alzheimer's one could consider it a blessing, personally it's a challenge to see it that way, and still I am processing grief.  Some of you reading this will know that only 2 weeks ago I spent a weekend grieving a little bit more, because I miss my Daddy who died almost 11 years ago.  
He was warned, by his doctors to change his diet, stop smoking, stop drinking, and to exercise more.  He was warned by me to take time off from his work when he needed to rest.  (The words I used to him only weeks before he died were "If you were to drop down dead tomorrow, they'd find someone to replace you, you've got to take some time off!")  They did by the way (Find someone to replace him). 
So that's the Death part of the blog post done...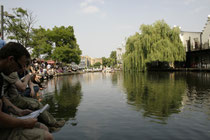 Now, all there's left to talk about is Life, the good part :)
I started my own personal path of growth & self discovery when I was 21, partly if the truth be told because of the difficulty I'd experienced taking care of my Mother when she first was diagnosed.  (Not that it's actually possible to categorically diagnose Alzheimer's without an autopsy).  Anyway, it led me into discovering support groups & books that really helped me understand life, myself & my relationships a whole lot more.  
It was around this time I made the decision to be happy, I made the decision to become connected to the best of my ability to a power that I chose to call God (For want of a better word at the time). 
It was around this time that  I realised, that sure, in this world, there is an awful lot of negative things happening, an awful lot of pain, but that if I wanted to do anything about it the best way to do it was to change ME.
From that point on I've been dedicated to creating & re-creating me into the best person I can be.  I fail, in some things and I totally fail in lots of other things.  But, do you know what?  I'm happy, really truly, quietly happy.
I wake up in the morning & I feel grateful to be alive & I say thanks, thanks to God, the universe, whatever, whoever is listening (Usually Goldie pricks her ears, wondering who I'm talking to).
Today I'm happy because, although I have plenty that I still have to learn, I'm doing my best.   Today I literally do stop & smell the roses when I walk by some, today I do sit beside the canal & just enjoy being alive, watching the sky, the water, the weeping willow sway in the wind.   Today I notice what a miracle it is to be alive. 
Today I'm thankful for the wonderful friendships & relationships I've built with wonderful people who I'm honoured to have in my life.
Today I'm living :)
So, my question to you is- which would you prefer? 
Death, Life, or the In-Between?   
It is always your choice.