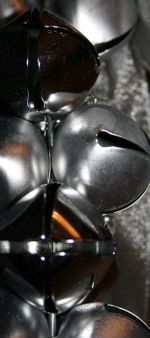 Being in the process of writing a book, I'm always looking for ways to help me develop my writing skills.
Recently on twitter I stumbled upon a great little writing project called 100 word Challenge for Grown Ups.  The idea is simple, there's a prompt/inspiration each week and you write 100 words about whatever that prompt inspires you to! 

This week the prompt was "Is it me, or are there bells ringing?" and you'll see below what I created from that.  It's my first time attempt and I'm quite pleased with it, mainly because it's gotten me writing and thinking about the whole writing process.  

I hope you enjoy it as much as I enjoyed writing it :)  
Is it me, or can I hear bells ringing?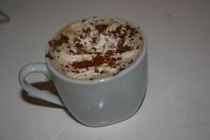 She'd have asked the question out loud, if someone was with her.  However, having managed to snag the cosiest arm chair in the old quaint cafe, she was savouring her cinnamon soy hot chocolate in peace.
As she sipped the warm liquid love, she gazed out at the twinkly sparkly Christmas lights with which the retailers had adorned their shops.  They were full of purpose, of light, celebrating the season of joy, giving, and goodwill to all men.  They were enticing people in to buy their shiny things; gifts for friends, family, nearest and dearest. 
They were pretty, and they made her smile from deep inside. As she smiled this simple joy she thought, there should be bells ringing, after all it was Christmas.  
---
---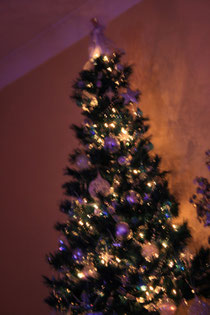 I've done quite a bit of editing with it, and despite it being over 100 words, I like the feel of it. 

I'd love to hear your feedback on it, if you have time, please leave a comment for me.   
I'm particularly interested in the following:
Which bits did you enjoy?  
Which bits didn't you enjoy?  
What kind of feelings/thoughts did it provoke for you?  
Did it remind you of anything?  
Could you picture yourself in that cafe?  
Could you see what it looked like?  
Could you sense the way she might have been feeling?